Our Story
The Fallon Group, LLC., (TFG) began operations in the mid 1990's with W. Shannon McCool, DPh., serving as the company's President and Chief Manager. TFG is a proprietary consulting company that specializes in licensing and business development, market opportunity assessments, and commercialization strategies. Over the years, TFG has assisted many clients with various projects of all shapes, sizes, types, and budgets. Clients have included major pharmaceutical and biotechnology companies, early stage, start-up companies, generic drug and medical-device companies, venture-capital and investment-banking entities, universities, law firms, and various other health-care companies.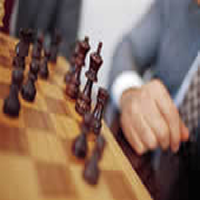 W. Shannon McCool, DPh
Dr. McCool has extensive experience in the development and commercialization of proprietary pharmaceutical products as a result of having spent 40+ years working in the global pharmaceutical industry – both in middle-and-senior-level-management positions for companies such as Eli Lilly and Company and Beecham Laboratories (now GlaxoSmithKline). In addition, Dr. McCool has provided consultative services and expert-witness testimony in several major cases impacting the pharmaceutical industry. He is a graduate of the
University of Memphis
as well as the
University of Tennessee College of Pharmacy
(Memphis, TN). He is a licensed doctor of pharmacy in Tennessee - where he remains active in the profession.